Uwell Caliburn G2 Coils UN2 Meshed-H Coil 4pcs/pack
Uwell Caliburn G2 Coils is designed for Caliburn G2 Kit, which fits for 0.8ohm (Uwell G ) and 1.2ohm, providing you MTL vape and restricted DTL vape experience separately. Depending on its Pro-FOCS technology, it chases the purest and most delicious flavors. Associated with the airflow and power, you can complement your style of preferred vaping.
Uwell Caliburn G2 Coils Features:
 Designed For Uwell Caliburn G2 Kit
 Include 1.2ohm Coil
 For MTL Vape And Restricted DTL Vape Experience
 Depending On Pro-FOCS Technology
Brand: Uwell
Type: Vape Coils
Net Weight: 16(g)
G2 UN2 Meshed-H Coil Specifications:
Coil Specifications: FeCrAI UN2 Meshed-H 1.2ohm
Fit For: Caliburn G2 Kit – FeCrAI UN2 Meshed-H 1.2ohm / Caliburn G 0.8ohm Coil
Quantity: 4pcs/pack
Caliburn G2 UN2 Meshed-H Coil Included:
4pcs/pack * Caliburn G2 UN2 Meshed-H Coil
Buy Uwell Caliburn G2 Pod System Kit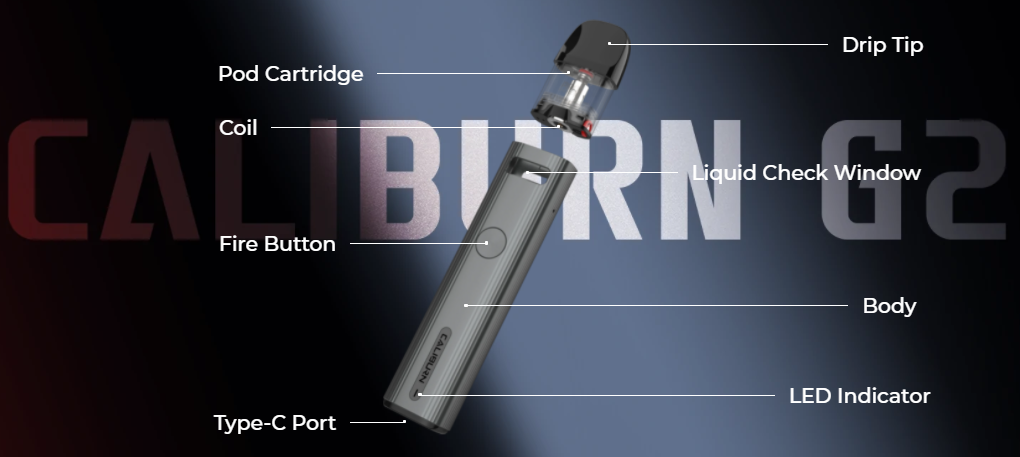 Warning: If the coils has a sub-ohm resistance, please make sure you have a great understanding and technical knowledge on how to use mods and batteries that can handle Sub-Ohm coils. Do not use short or flat 510 connection on any hybrid or hybrid style device. If you are not familiar or unsure of particular products or set-ups, please do not use it. Always use proper precautions and handling.